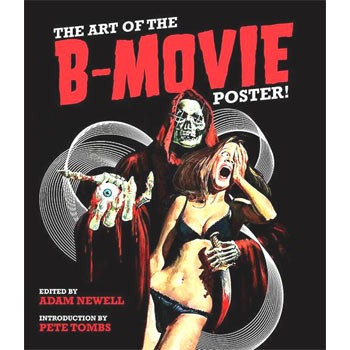  
THE ART OF THE B-MOVIE POSTER !
Adam Newell
[Genre cinema - Posters - B-Movies]
Exploding off the page with over 1000 of the best examples of exploitation, grindhouse, and pulp film poster design comes The Art of the B-Movie Poster, a collection of incredible posters from low-budget films from the 1940s, 50s, 60s, and 70s. Once relegated to the underground and midnight movie circuit, these films and their bombastic advertisements are experiencing a surge of mainstream popularity driven by fans appreciative of the artistic skill, distinctive aesthetic, and unabashed sensationalism they relied on to make a profit, with the quality of the poster often far surpassing that of the film itself. The book celebrates this tradition with sections divided into "moral panic" films, action, horror, sci-fi and sex, each introduced with short essays by genre experts.
Gingko (2016) 320 p. 25 x 28 cm - Hardcover - In English